Refining and Advancing Your Vinyasa Practice with Laura Fallon
Sunday, 
4/23/2017 
From:

1:00 pm – 3:00 pm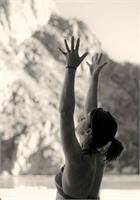 This workshop is for people of all levels of practice!
* If you are just starting out or wanting to begin a Vinyasa/ Flow Practice, this will give you the tools to navigate your first classes.
* If you already have a Vinyasa practice, this will give you space to ask questions and get clarification on poses so you can deepen and progress your existing practice.
We will cover:
* alignment of the most common poses done in Vinyasa Practice
* alignment principles that can be applied to many yoga poses – so that you can be more fully in yoga poses and be more confident in trying new yoga poses
* personal modifications and prop use to help you transition from one level of Vinyasa to the next
* clarification of what the optimal position for each pose is and the progression to get there
* how to prevent injuries and repetitive motion issues, in the Vinyasa context$35, save $5 if you sign up before April 1st!! $25 for NAYC Members!