Learn a complete system of yoga alignment and technique in one weekend! This workshop offers a complete, step-by-step overview of all the fundamentals; how to do them and how to translate them into any pose, in any class! You'll come away empowered, not exhausted.
Full weekend enrollment strongly recommended.
Saturday 11am-2pm Sunday 9am-12pm & 1pm-4pm
Partial sign-up by special permission only, if space allows.
$90 for entire weekend. $75 for members
Appropriate for all levels.
About Bruce:
Bruce Bowditch, E-RYT 500 has authored four books about yoga and teaches workshops both nationally and abroad. He is an accomplished healer and possesses detailed knowledge and skill in yoga therapeutics. Bruce studied several styles of yoga, most notably Iyengar and Ashtanga yoga and has been certified as an Anusara yoga teacher.
Refund Policy: There are no refunds for this workshop. If you cancel before 48 hours of the workshop, you may use the amount of the workshop towards another NAYC workshop. No refunds if cancelled within 48 hours of the workshop.
Cost: $ 90, Members save 20%
Maggie Hopson is taking her Saturdays back for some family time and will no
longer be teaching the slow flow and yin on Saturday. Join Maggie for yin on Monday and Wednesday nights at 7:15pm, athletes flow on Monday at 5:45pm and an hour of slow flow on Fridays at noon.
Geoffrey Taylor (Beginning June 6th) will be teaching a flow class on Saturdays at 2:30pm and  integral vinyasa on Tuesday/Thursday nights at 7:15 and at 9:00am on Monday morning
Malisa Bobbitt's yin and guided meditation will be moving from Monday nights to Saturday afternoon at 4pm.
Chris Latham will be adding an ashtanga primary series class on Monday's at 4pm.
Shannon Arnett will no longer be teaching the beginning yoga class on Saturday mornings at 10:45am. There will not be a Saturday morning beginning yoga class in June.
Full moon ceremony honoring the strawberry moon followed by a sound bath with crystal singing bowls and gongs. Hosted by Candace Ryan. $20 advance, $25 day of. Click here to register.
NAYC summer pass is on sale now. Unlimited yoga through August 26th for $259. Click here to purchase.
Saturday May 13th, 6:00pm to 8:00pm
Electric Vinyasa: A Gentle yoga flow and meditation lead by Shannon Arnett with calming, electric guitar music played by
Matt Bingham!
$35 Day Of, $30 by May 1st, $25 for members
CLICK HERE To register today!
All Levels Welcome!
Sunday, 
4/23/2017 
From:

1:00 pm – 3:00 pm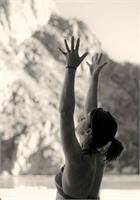 This workshop is for people of all levels of practice!
* If you are just starting out or wanting to begin a Vinyasa/ Flow Practice, this will give you the tools to navigate your first classes.
* If you already have a Vinyasa practice, this will give you space to ask questions and get clarification on poses so you can deepen and progress your existing practice.
We will cover:
* alignment of the most common poses done in Vinyasa Practice
* alignment principles that can be applied to many yoga poses – so that you can be more fully in yoga poses and be more confident in trying new yoga poses
* personal modifications and prop use to help you transition from one level of Vinyasa to the next
* clarification of what the optimal position for each pose is and the progression to get there
* how to prevent injuries and repetitive motion issues, in the Vinyasa context$35, save $5 if you sign up before April 1st!! $25 for NAYC Members!
Sunday March 26th, 1pm – 3pm. This workshop will guide you in calming your nervous system, connecting to your healing breath and opening to the idea that stillness and breath can bring you to a deeper opening of body, mind, spirit. Click here for more information and to register.
The Northern Arizona Yoga Center can be rented for your next event. Birthday parties, movie nights, celebrations, special events. Great for parties of 50 or less. Located in downtown historic Flagstaff. Contact us at 928.774.3144 or info@nothernarizonayogacenter.com for pricing and availability.
The Northern Arizona Yoga Center can be rented for your next event.
Please contact us at 928.774.3144 (Email) for pricing and availability.